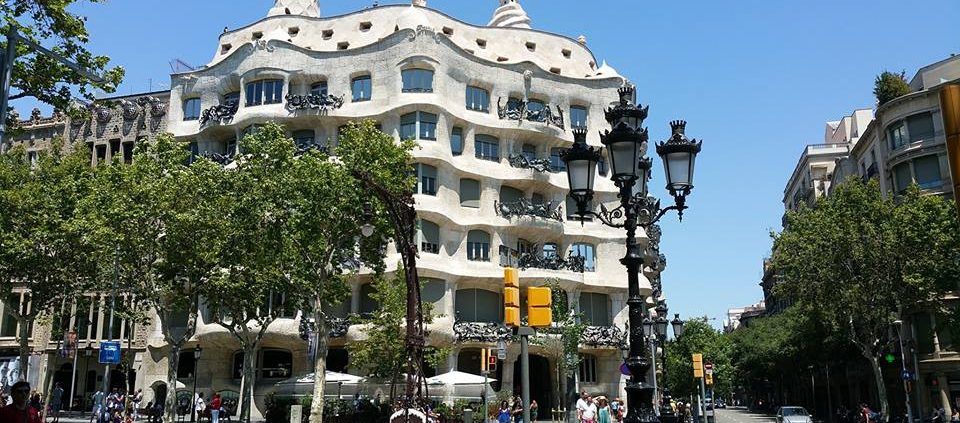 The YHA Exchange Programme allows YHA staff and volunteers to travel the world, meet new people and gain fantastic new experiences and memories. As part of the programme, 2 YHA staff members have travelled from England to Spain to volunteer with Ribals, a Spanish kid's activity company! One of our intrepid travellers, Keith from YHA Boggle Hole in North Yorkshire (henceforth referred to as 'the Boggle'!), has been keeping the hostels' Facebook page (facebook.com/YHABoggleHole) updated with news of their Spanish adventure. Keep an eye on the Facebook page for their updates, or check out this blog which will be updated regularly!
5th June 2016
One of the many hidden gems of … hang on, this isn't Robin Hood's Bay… I'm a little lost Boggle…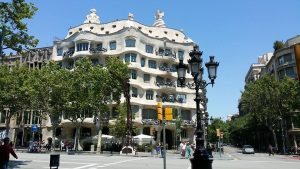 Fooled you!
Not really lost, the Boggle is in Barcelona working with Ribals, helping them provide quality outdoor education for schools and young people. The next couple of weeks, the schools have requested a heavy focus on learning English. Hence the Boggle. Hope they're ready for some proper right Northern twang….
It's also great for the Boggle to see how other people deliver and promote experiences similar to those we have in the YHA. Check them out.
https://www.facebook.com/ribals.educacio.outdoor
6th June
After a morning planning and exploring the world of Ribals, we imbibed the madness of Gaudi at Casa Batllo and made it down to the sea. Today we're off to Tarragona to field test some amazing iPad town tours that we'll be using next week. All good stuff. Details to follow.
7th June
Next Monday I will be based in Tamarit, and one of the activities is to explore the old Roman sites in Tarragona. Using an iPad and clever little app, groups of children look for virtual "hot-spots" and where they find them the iPad, cleverly knowing their location, pops up a question, challenge or task. Sometimes is a simple multiple choice question, requiring a little knowledge or the nerves to ask a local;sometimes it's take a photo or video and send it to the Activity Leader, who then marks it; and sometimes it's a physical challenge to keep the kids engaged.
We field tested it today with three grown ups and it works really well.
Tomorrow, Laura & I go north for our first School Trip. Team games, aquatic trekking, slack lining, canyoning, archery and mountain biking. Oh, and orienteering on Friday morning. Hence the early night.
We'll be staying here,
http://www.santjoandelesabadesses.cat/index.php/l-alberg
8th June 2016
So I'm finally in a hostel again. And in lots of water thanks to a Spanish storm and helping run an aquatic trek (gorge scramble to some). Fifty four eager Catalan kids all looking to enjoy the best that the countryside can offer, and of course they have to speak as much as possible in English. In truth I don't think half of them yet believe that I am not Spanish or Catalan, as they happily chatter away, only to be met by a confused Boggle expression. That said loads of them are trying which takes some guts, and in truth school kids are school kids the world over, so it's not so different.
Tomorrow I am gorge scrambling again …. All day.
10th June 2016
No post yesterday as it started at 7am and ended at midnight. There's no question of us not getting a complete experience of the Catalan school residential . . . Orienteering this morning and then back to Barcelona.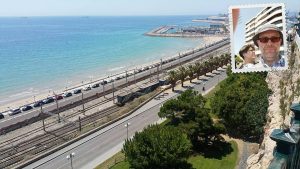 10th June 2016 Cont.
So it's Friday night, Barcelona is revving up and Laura and I are exhausted. End of week one, and time for a little reflection. We've assisted on a three day two night residential, quite unlike anything I've seen before. It's not the content that varies so much as the duration….
Sant Joan de les Abadesses houses a hostel converted ten years ago from a railway engine shed. The Ruta de Ferra, or Iron Road, is a disused railway line now popular with cyclists in a very pretty, historic part of North Catalonia, just south of the Pyrennes.
Unlike the YHA, where if we had a school staying we'd look after them for booked activities, here Ribals works with the kids most 24/7 as the expectation from schools is that they hand the children over to the activity provider. So yesterday was an early start (the hostel hasn't got the thickest of partition walls) at 07:30. Breakfast at 08:30 and then the kids were ours (the teachers always ate separately in peace after the children were done). During all free time we had to supervise the kids…. First activity at 10:00; one of either archery and slack line, cycling or aquatic trekking. This for three hours, followed by lunch at 13:30. Then free time (with us) til 16:00 and then another activity from the list above. Return to the hostel at 19:00 hours, sort and store equipment, supervise free time. 20:30 was dinner time (same model as before) with free time until the disco at 22:00 hours. Disco til 23:30, then team de-brief and planning for tomorrow, and then bed.
There is a major culture difference in the ethos and expectations schools have, and I'm intrigued as to why. As an ex-teacher I was always keen to participate as fully as possible with the kids, seeing them in a ne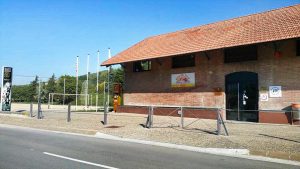 w light and having them see me as someone more than the chap who marks their spellings. As an activity provider now with the YHA we have a clear relationship built on working with the school staff at our hostel to maintain engagement, behaviour and encourage exactly this sort of positive experience.
During our initial conversations at the office it seemed clear to us that there is a culture of apprehension around school trips in Catalonia and Spain, as it's something not as embedded into the educational programme as perhaps it is in the UK. And maybe that alone is the thing that governs the level of involvement from school staff here, and the overwhelming amount of work involved in working with kids if you are the "Activity Provider". Either there is a reluctance to engage fully with the outdoor classroom experience as it is indeed quite a risky thing, the rewards of which aren't always fully understood, or there is a need to have an external provider take full responsibility for the activities and experiences that a residential offers.
All of that said, the two school staff who came with the fifty four students did join in some of the activities and were very happy (10 out of 10 on the obligatory, international feed back form) with the whole experience. For me the memory of this residential is one of long rewarding hours that has made me look afresh at how we do what we do back at Boggle. Also it's my torn sock from three water slides, and the lost shoe (again, water slides, now bobbing about in some Catalonian eddy).
Lots of the children were genuinely grateful for what we had helped to provide, and, in a very un-English manner, lots of hugs were shared before they boarded the bus and left mid afternoon. The Mediterranean spirit doesn't do English reserve…
So anyway, it's been an intriguing week, and it all goes to explains why we are going for a quiet beer before an un-Barcelona-like early night. This volunteering business might seem, from the wealth of tourist photos (loads more to come this weekend) to b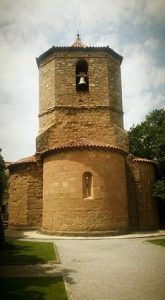 e a bit of a jolly. And indeed it is, but it's also demanding and exhausting, hugely rewarding and (with a language barrier and a different educational ethos to contend with) occasionally frustrating.
11th June 2016
So the weekend arrived along with the Boggle, slapped all over with factor "Eee By Gum it's hot" in his Hawaiian print shorts. We tracked him through Barcelona Cathedral, spotted him collecting Euros from passing travellers who mis
took his hairy knees for some sort of modernista-street-art-protest-installation-performance, and then did our best to keep him in sight through the warren of the Barri Gotic. Last seen wolfing down Paella in the Barcelonetta. If we find him again, and it's a big if, we'll try to smuggle him home as a novelty piñata.
12th June 2016
Well, it had to happen, and despite all the hype and inevitable build up, there was still nothing that prepared me for Sagrada da Familia. There was in Gaudi an imagination, will and tenacity that has left us with some truly incredible monuments to human creativity. And this Basilica is the icing on that architecturally bewitching cake. The symbolism, the form and structure, the use of light and natural forms; all combine to astound and amaze. That humans are capable of such things I am sure pleases whichever God you choose to worship. And on a day such as today both the Boggle and I offered up a silent prayer, bathed in the rainbow sunlight, for those who only saw the worst that men can do. When we create with love, rather than destroy with hate, we are a remarkable race.
Back to it tomorrow. Two schools, three campsites, a Roman quarry, bubble football, kayaking and snorkelling all on the cards. It's gonna be a tough week on the beach.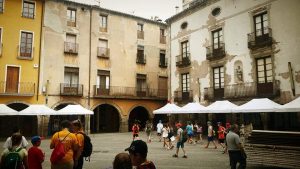 13th June 2016
So, it's been a busy old day. Don't let the endless photos of sun confuse you, it's been hard work from start to finish. First there was a visit to one of Europe's most extensive surviving Roman quarries. The centre piece is a column 14 metres tall that the Romans left in place to show just how marvellous they were at digging out the stone. The evidence of their work is incredible, and tomorrow we are going to Tarragona (observant readers will note that I was there last week field testing software) 8km south to see just what they built with the stone they quarried.
Tamarit is a huge holiday park, which is the base for me and the Boggle tonight, and also the location of this week's activities. This afternoon was paddle and body boarding, kayaking and beach games. It came as a surprise that the Boggle is a poor swimmer, whose technique is best described as flailing panic. As such we observed how the leaders work with the kids, how they manage fifty eight 12 & 13 in the breaking Mediterranean surf, and marvelled at how similar teenagers are across the world. (Insert your own adjectives here.)
And that is about it. Apart from the Boggle being spotted by one of the school teachers. Their eyes locked, the Boggle trembled, and she confessed her roots were deep in Middlesborough. We talked, I explained where the hairy-kneed hobgoblin came from, and she lit up like a fire work. Loves Boggle Hole. Is coming home next week. Will call in for a coffee at the weekend.
Boggle Hole is truly international in its reach…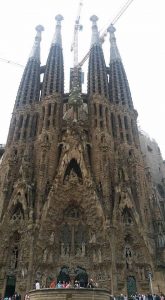 14th June 2016
Day two with this school was anything but relaxing. Roman Tarraco was stunning but there was just too much to do. The iPad Gynkahna (?) was really good but some of the kids seemed beyond concentrating, at least in my boy-heavy group. Then there was a hurried visit to the Roman Circus (a half decent ex-archaeologist-sometime-teacher-YHA-bod could have spent all day in there) followed by a whistle stop tour of the amphitheatre (the Boggle seemed possessed by the spirit of certain Mr Crowe and keep howling in broad Yorkshire, "are ya not enjoying thissen?"). Then lunch and a de-brief and the kids on a coach and the feedback form and back to Barcelona for a blessed night of peace.
Technology is I think a great asset we currently don't use enough of at the YHA. The iPads were hired, and as a technology a la mode, the kids were very keen to progress to the next hot-spot on their tours, perform the tasks (interviewing locals, taking pictures, answering questions) all sent into a master iPad (that also tracked their position) for immediate scoring and feedback. True, this was I think the first use of the iPads for this activity in this location, and as always there's work to be done to improve, but otherwise, great. Ideal for some of our locations with 3G. Not sure what that is in Boggle….
Ribals, the company kindly hosting me, are a commercial venture, and as such I have noticed that the trip feedback form, given to the teachers during their final lunch, is a source of pride and trepidation. Through its simple scoring, they can identify specific areas to celebrate or improve, and as the paperwork is submitted to head office immediately via a photo on a smart phone, it keeps leaders on their toes. It's also good to pat the staff on the back for a good job well done after an intense period of very hard work. The only thing under 9 or 10 out of 10 this trip was food at 7 …
Those might be a couple of the things I'd like to take back to the UK, but I will not miss the long hours. One Catalonian colleague is, after this weekend, working every single day in July (with occasional half days off) to run, manage and support their intensive summer camps programme. I was excused evening duties yesterday, but for all the other leaders it was again a mid day to mid night straight through affair. I might be just a soft English man under my patches of Mediterranean tan, but there's no way I could sustain what they do.
It's more summer camp than school trip, with the concomitant focus on non-school staff doing virtually everything. We at the YHA prefer to work with school staff to ensure maximum engagement and good group management and b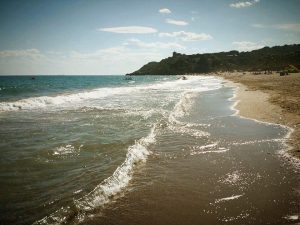 ehaviour. That's not to say that it doesn't work here the way they do it, because it does, but it's interesting to note how different the expectations of school staff and delivery of activity providers are.
Tomorrow, 34 kids for three days and two nights. Wish me luck.
15th June 2016
I'm checking in and checking out. It's been a long day. It's ten past midnight and we're still talking through the day that's been and the day ahead.
I'll send proper word tomorrow.
16th June 2016
So it's another late night and I'll beg your indulgence once more. Suffice to say at this point, the Boggle was squeezed into a wet suit today and drank a considerable quantity of the Med (so much that I might have to declare it at customs) while failing to stay on a body board.
It's my last full day today and I think I'm almost in the swing of it. If crazy long hours, searing heat, being a little lost foreigner and moments of blissful delight are your thing, then this is a volunteering opportunity for you.
When I return to Barcelona tomorrow it will all be over. I will crawl on to the sofa, possibly with a Estrella Damm (other beers are available) and reflect on this all properly. Until then it's me signing off, with a smelly wet Boggle still refusing to let me towel him dry.
17th June 2016

So. It's done. The Boggle has discharged his duties as well as possible. I think we've jointly worked with nearly 200 children, from coast to mountains, from hostel to camp site. And it's been a real eye opener.
To begin, on my list of favourite things, if I'm honest I'm not sure teenagers would get a mention. The work we've been undertaking has been mostly adventure/action stuff, and as long as you get them to focus for the safety bits, that seems to be enough. With primary kids, you have, even in 24 hours, sufficient time to make a real impression, and the rewards seem to be bountiful compared to those moments of connection you have with teenagers. Give me Bob the Donkey any day.
Now obviously there are caveats to that. I have very little experience of working with "The Teenager" and this showed. Similarly, if the first and second language of your audience is Catalan followed by Spanish, with English a third jostling with the French, German and Latin they have to do at school … then there's barriers. They have control over their interactions with you. You don't always understand the instructions being laid out by other leaders. You are kinda at their mercy. And third is related to the second; only really knowing the expectations people have of you when the activity is about to, or has begun.
Boggle is about fun and education, and it's easy to see how these two go hand in hand through our programmes both with schools and, increasingly, with the general public. The focus here has been on the technical skills of getting a teenager to body-board safely, to understand the principles of coasteering, to trek through a rather scary gorge safely while thinking about their own and others welfare. In this respect the two weeks have been a huge success, but the Boggle will never been an Activity Leader, the type who wears sunglasses on their heads even indoors, has all the latest technical kit, and sneers if you haven't belayed across the Grand Canyon in the dark using only yak hair and organically reared tofu.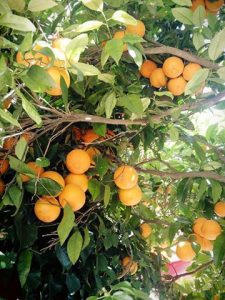 The things I've learnt are copious. There are several games that I'd like us to do at Boggle as soon as winter is over. I have seen how much can be achieved with a slightly less prescriptive attitude to playing in and interacting with water margins (the sea). I will hug every single teacher who stays with us as their contribution to a trip is now so obvious by contrast to the Catalan model, that I will never take them for granted. School trips are a partnership, not a reason for teachers to leave their charges in the care of activity staff. The relationship between student and teacher is often transformed by an interactive residential, if both has had the opportunity to see the other in a different light and a new context.
I've learnt how much I like my little hostel, in its damp, occasionally sunny, corner of the Yorkshire coast. I've experienced things I'd never have had the chance to, and worked with some incredibly talented, dedicated and seemingly tireless staff.
And that's really all I have energy for. I'm down to one finger typing. I'm exhausted beyond words. I hope (in vain) to be refreshed for my final 24 hours in the amazing Barcelona. If anything else occurs during my hours of long slumber, that I remember, I'll post them tomorrow.
But this is almost bye bye Barca, hello again Boggle.
18th June 2016
Bye bye Barcelona. Hello Boggle. I'll be home tomorrow afternoon, but The Boggle will still be in quarantine being de-loused in Leeds Bradford. Nothing left to say. Thanks for watching. And good night.
https://jobs.yha.org.uk/wp-content/uploads/2016/06/barcelona-1-1.jpg
540
960
Ruby Higton
https://jobs.yha.org.uk/wp-content/uploads/2015/08/YHA_Logo_CMYK_green_v7.png
Ruby Higton
2016-06-07 11:01:49
2019-07-24 11:34:21
The Boggle's Spanish Exchange Adventure