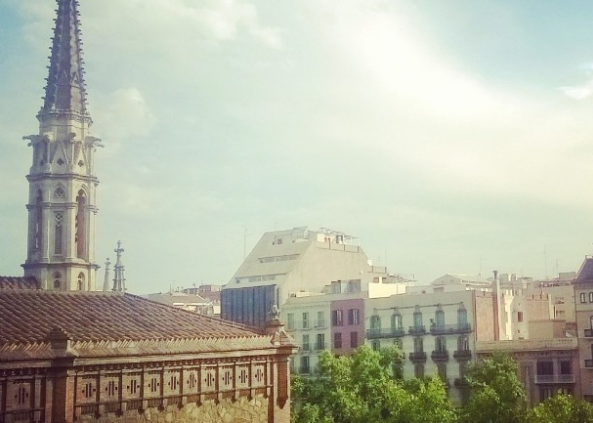 The YHA Exchange Programme allows YHA staff and volunteers to travel the world, meet new people and gain fantastic new experiences and memories. As part of the programme, YHA staff and volunteers have travelled from England to Spain to volunteer with Ribals, a Spanish kid's activity company! Our intrepid traveller James has previously written for the YHA and The Guardian about working abroad, and this adventure in Spain is his next installment!
4th July
It's been our first week here In Barcelona, and already I've felt the pulse and vibrancy of the city with its independent flair. A Roman Gothic cathedral is our neighbour from the high-rise apartment we're based out of, and the historical culture is breathtakingly right on our doorstep.
Venturing through the Gothic quarter backstreets feels like a golden opportunity to get under the skin of the culture we're working in as summer camp volunteers soon. Marc, our organiser from activity company Ribals, has laid out for us our adventurous plan to soon travel to near the Pyrenees mountains and give an authentic English experience to the kids during their time on camp. It's an amazing opportunity that the YHA has been partnering with here, offering everything from a chance to improve language skills, to gaining employable skills such as communicating across teams and culture barriers.
Capturing the experience on camera, I'm collaborating with the YHA team to be releasing after-films and a photo journal of our time here, so make sure to stay tuned for the best to come!
Check back in soon for updates from James…
https://jobs.yha.org.uk/wp-content/uploads/2016/07/Capture-1.png
595
593
Ruby Higton
https://jobs.yha.org.uk/wp-content/uploads/2015/08/YHA_Logo_CMYK_green_v7.png
Ruby Higton
2016-07-04 14:53:16
2016-07-05 07:53:24
A Room with a Barcelona View