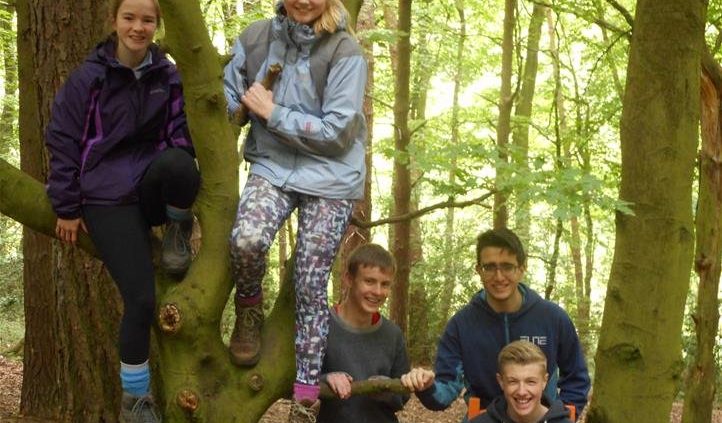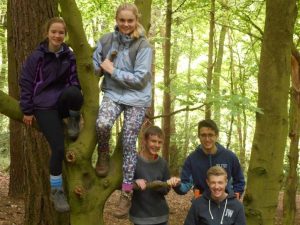 At the end of May / beginning of June (30/05/16 – 03/06/16 for fact fans!), a group of nine Duke of Edinburgh Gold Award volunteers descended on YHA Ravenstor for a busy and fun week of volunteering. From a wide variety of schools, sixth forms, colleges, etc across the country (some from as far away as Aberdeen!), not many of them knew each other at first, but all were firm friends by the end.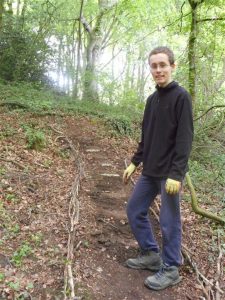 During their time with us, the volunteers accomplished a wide variety of projects around our grounds, including but not limited to: clearing and laying two new paths through our woodland areas; sweeping and clearing many of the steps and ramps through the grounds; making two big planters out of assorted wood (the remains of old bunk beds!); clearing a sizeable herb patch in a sunny spot off our back driveway.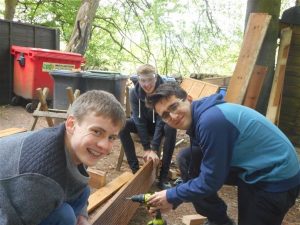 And they were no slouches inside, either – all of them got a chance to experience a 'typical' YHA housekeeping shift, and also help out in the kitchen, one day each. On top of this, they: repainted our games room; took part in a few deeper housekeeping tasks; cleared, cleaned and de-cobwebbed a mysterious toilet I had discovered near the entrance to the building one day!
As our volunteers had been so helpful during their time with us, we treated them to a cheeky session of abseiling with some of the YHA Edale staff on the Wednesday afternoon of their stay. We were all really pleased with the time they gave us – it has helped to give YHA Ravenstor a new lease of life in some crucial areas, and hopefully our customers will get a nicer experience overall thanks to their efforts.
Many thanks again to all nine volunteers for their fabulous commitment and contributions to YHA Ravenstor!
https://jobs.yha.org.uk/wp-content/uploads/2016/06/3.jpg
542
722
Ruby Higton
https://jobs.yha.org.uk/wp-content/uploads/2015/08/YHA_Logo_CMYK_green_v7.png
Ruby Higton
2016-06-16 16:34:53
2016-06-20 16:50:50
YHA Ravenstor goes for Gold (Residential!)