Find Volunteer Opportunities
Volunteering with YHA is a fantastic way to have fun, learn new skills, meet new people, boost your CV and give something back. We have a variety of different volunteering opportunities so you can choose when, where and how you give your time to support us. You can volunteer on your doorstep at your local Youth Hostel or at one of our many beautiful locations throughout England and Wales. Individual volunteering opportunities are listed below.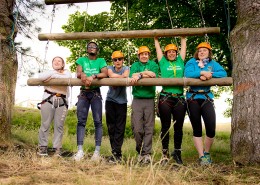 A great opportunity to build your skills and experience supporting young people.
Can't find what you're looking for?
Group/Corporate Volunteering Opportunities