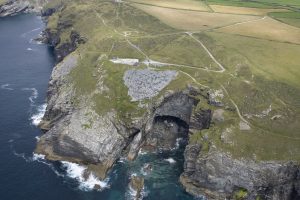 Volunteer Managers provide a warm welcome to guests in 22 of our small hostels. By supporting YHA in this way, you can help keep these very special hostels open including the stunningly located YHA Tintagel, pictured above.
Volunteer Managers are welcoming hosts to guests staying at the hostel to ensure they have an enjoyable and memorable stay.  The role also involves administration, housekeeping, making beds, providing tourist information and looking after the security of the hostel.  This is a great volunteering role to get involved with if you enjoy meeting people and exploring new places.
We are looking for volunteers with previous experience of customer service who are comfortable volunteering independently in a responsible role.  To enjoy this role you should be able to carry out physical work over a seven day period.
You can find out more in our Volunteer Manager 2016 guide.
How to apply
If you would like to apply please complete our online application form by clicking the Apply Now button below.
By applying to volunteer with YHA you are agreeing to YHA SPIRIT values and Code of Conduct.
If you have any queries please contact the Volunteering team on volunteers@yha.org.uk or call 01629 592562.
Available across England & Wales