We have over 150 hostels in England and Wales and nearly 1,300 members of staff during our busiest season. Not to mention 2,500 volunteers who donate their time and expertise to YHA. That's a lot of hostels, a lot of people, and a whole host of different jobs that keep YHA ticking over. We rely on having great people in the right positions throughout our network of hostels and at our national office. Here are just a few of the many and varied opportunities that YHA offer.
Hostel staff
Our hostel-based staff are at the very heart of what we do. With more than 150 hostels and 40 camping and cabin sites, our in-hostel staff are the ones who make sure our guests have the best possible experience. There's a whole range of roles that keep our hostels ticking over. From hostel managers, responsible for the day to day running of the property and leading your teams to drive sales and keep standards high, to team members who do everything from managing the reception desk, working behind the bar or keeping the hostel spick and span. There are also more specialised positions in the kitchen and housekeeping teams.
National office staff
Our National Office in Matlock, Derbyshire, is YHA's centre of operations and the place from which many of the organisation's decisions are made. National Office-based staff are the ones behind the scenes looking after YHA's strategic direction, busily working to help the charity achieve its aim to reach one million young people a year. You might be an expert fundraiser ready to raise money to help young people with challenging lives, or you might be a marketing whizz with a brain full of creative ideas to help us reach our business objectives. Our National Office staff are the recruiters, the financial managers, the graphic designers and the IT administrators, they come from a whole range of backgrounds and specialisms. Add your skills to the mix to help us keep moving forward.
Contact centre advisor
Our contact centre advisors are often the first point of contact for YHA's customers. As an advisor, you'll play an important role in driving sales and revenue for the organisation. You'll be the person at the end of the phone answering questions, making bookings, problem-solving and generally helping our guests find the right hostel for them. You might come to specialise in group bookings, taking group leaders through every stage of the booking process and making sure their needs are met and that the staff at the hostel are ready to receive them. It's a great role for a people person and seeing the tangible difference you can make to a guest's experience is extremely rewarding. No two days (or calls) are ever the same.
Volunteer
YHA was established on a shoestring back in 1930 by a band of passionate volunteers committed to making the countryside accessible to young people of limited means. Decades on and they're still the lifeblood of YHA, donating thousands of hours of their time every year to keep us ticking over. Whether you want to give an hour a week to help your local hostel keep its gardens tidy, build new skills for your CV by supporting young people at our annual summer camps, or move into a remote hostel for a week and run the place as a volunteer manager, there's a role for you. Year on year volunteers return to give their time and expertise to YHA because they know just how rewarding the experience is. We're incredibly grateful for the invaluable contribution of our volunteers, and we'd love to welcome you to the team.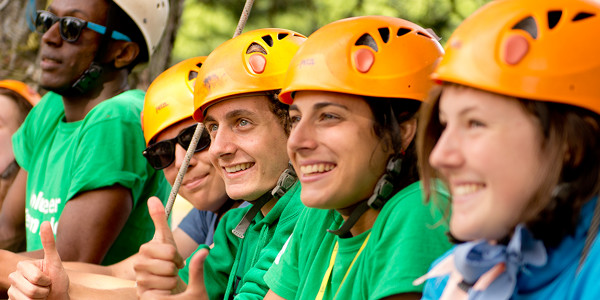 Volunteering roles
Our latest volunteering opportunities can be found online.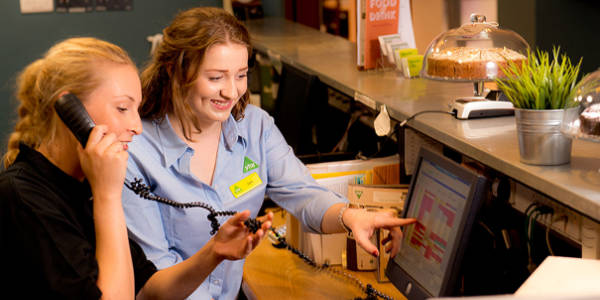 Register your interest
Can't find the job you're looking for? Sign up for updates.